Gollancz goes wild for George R.R. Martin's 'WILD CARDS'
Gollancz Author: Marcus - June 18th, 2012
Acquisitions, Fiction, George R.R. Martin, News, Science Fiction, Short Stories, Wild Cards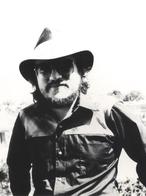 Gollancz are to bring back to the UK the first three books in the hugely successful Wild Cards series, edited by bestselling A Game of Thrones author George RR Martin.
The books are a superhero and science fiction anthology series set in a shared universe and were created by a group of science fiction writers, including Martin who has edited and contributed a story to each of the 21 books published so far. Though each volume focuses on a different theme or event, they tell the ongoing story of an alternate post WW2 Earth where an alien virus has run rampant, killing most who catch it and turning the rest into either deformed creatures or super-powered beings. The books imagine a realistic world for comic book and fantasy heroes to live in.
Only the first six volumes were ever published in the UK. After the initial first three, Gollancz will publish the most recent five new titles, designed as a starting off point for those new to the series.
With the re-launch of all of DC Comics most famous heroes in the New 52 and a plethora of big-budget superhero movies in 2012 such as The Amazing Spider-Man, The Dark Knight Rises and The Avengers, comic books have never been a hotter and more mainstream commodity and Wild Cards is the perfect series for those looking for even greater comic book kicks. The series itself has been optioned by genre channel SyFy for a theatrical movie, possibly to be followed by other films and a TV series.
The first three of the reissued Wild Cards volumes will be published in November and December 2012 and January 2013. The following five newer volumes will be released between June and October 2013.
Gollancz editor Marcus Gipps said: 'George is known as a fantastic writer, but his skills as an editor and show-runner are also hugely impressive. He has managed to bring together a stellar cast of writers for his long-running WILD CARDS series, as well as keep track of hundreds of different characters and stories. Each of the books is largely stand-alone, but the wider tapestry that weaves together across the series is astounding. Gollancz is proud to publish George's novels, and it's great news that we can bring WILD CARDS back to a UK audience.'
Tags: Acquisitions, George RR Martin, News, Science Fiction, Wild Cards
This entry was posted on Monday, June 18th, 2012 at 10:02 am and is filed under Acquisitions, Fiction, George R.R. Martin, News, Science Fiction, Short Stories, Wild Cards. You can follow any responses to this entry through the RSS 2.0 feed. You can leave a response, or trackback from your own site.