We'll be checking with the festival live as it happens. Here is your one stop place for all the #GollanczFest activity. Refresh your page for the most up-t0-date news, links, events and more!
Gollancz Festival Digital Schedule
The sense of wonderment in Science Fiction
Thematic differences between Science Fiction and Fantasy
Is Fantasy consolatory?
Gillian Redfearn introduces the Class of 2014
Patrick Rothfuss reads from The Slow Regard of Silent Things
Patrick Rothfuss Q&A
Joanne Harris reading from The Gospel of Loki
Joe Hill and Sarah Pinborough in Conversation
WATERSTONES EVENT
17.30 What are your top 3 SFF books? Let us know @Gollancz
17.00 Brandon Sanderson is here to answer your questions on Goodreads
16.30 Gollancz's Class of 2014 answer your more obscure questions in our Vox Pops feature
16.00 The prodigious Anna Caltabiano is interviewed by her editor Marcus Gipps
15:30 Leigh Bardugo talks all things Ravka and introduces her new book Dregs
As if that's not enough, Gollancz and Leigh have gone into cahoots together and have a giveaway for you. We have hidden some amazing Leigh Bardugo goody bags in a Waterstones somewhere in London. First 4 people to visit the store will get their hands on some Grisha swag. To work out where it is, we're going to play a little game.
Which London landmark links these three films?
1. An American Werewolf in London
2. 28 Days Later
3. Harry Potter and the Deathly Hallows (Part 1)
Head to the Waterstones here and when you reach the shop go to the first floor and ask for the Leigh Bardugo Gollancz Festival Prize. Get there quick!
15:15 Are you ready for The Darkest Part of the Forest?
15:00 Head over to Goodreads for something special – a Q&A with the fantastic Holly Black. And be ready: she'll be sharing a sneak peek inside her brand new book The Darkest Part of The Forest
14:30 *Convention Tea Break* Tea at the ready! Mitch Benn sings about a very hungry caterpillar!


14:00 Visit Facebook for a great SF Panel with some of the top authors of their generation (featuring: Richard Morgan,  Pat Cadigan, Alastair Reynolds and Justina Robson)
13:30 Gollancz Authors Read Their One Star Reviews
13:00 **World Premiere Event** Join us as Ben Aaronovitch discusses the Peter Grant series and gives us a sneak peek at Foxglove Summer. 

12:00 Join us for a YouTube conversation with Scott Lynch and Elizabeth Bear

11:30 Joe Abercrombie is answering your questions right now!

11:00 We're answering your questions live right now on Google Hang Out!
10:30 **Interactive Event** As part of the #GollanczFest we're bringing you a special Discworld Themed Quiz! Test your knowledge of the brand new Discworld covers! Share your scores in the comments below or by tweeting us (@Gollancz) and we'll give one lucky person the entire Discworld Collector's Library published by Gollancz! All comments/tweets must be received by 11.59pm 14th August 2014. Good luck! For T&Cs click here
10:00 Drop in on Facebook and check out an epic Fantasy Panel (with Den Patrick,Elspeth Cooper and Stephen Hunt)
09:30  The incredible Nalini Singh is answering your questions on Reddit! To take part click here.
09:00* Join us on Pinterest and Twitter for top Convention breakfast tips and ideas from our fabulous authors.
To participate just follow Gollancz on Pinterest and pin to our Breakfast Board.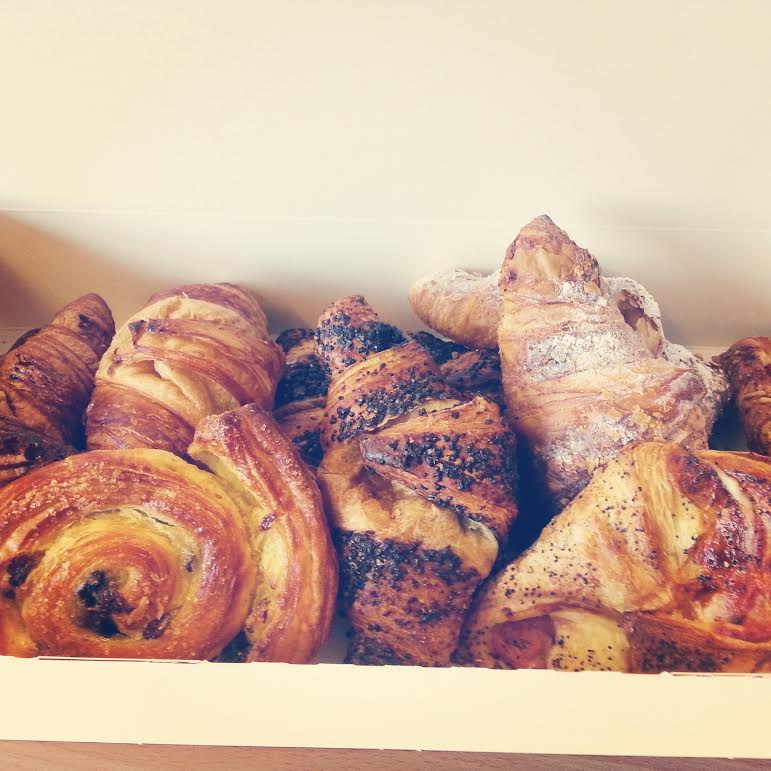 *All timings are BST (British Summer Time)