Announcing the Gollancz Festival Digital Events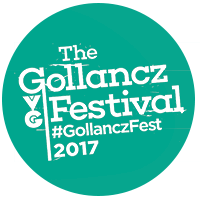 We are thrilled to share with you the schedule for our #GollanczFest Digital Events. We hope to see many of you taking part in our events throughout the wek of the 30th October – 5th November.
Monday 30th October
Join us for our weeklong #GollanczFest Challenge on Twitter and Instagram.
Tuesday 31st October
Share your favourite Halloween Read follow us on Twitter and Instragram for giveaways and more.
Wednesday 1st November
How well read are you? We asked our authors their must read SFF books. Take our quiz and find out.
Thursday 2nd November
Have you got a question for Team Gollancz? Join us on Twitter from 6.30 for and get your questions answered.
Friday 3rd November
Test your knowledge with our Audio Book Quiz.
Saturday 4th & Sunday 5th November
Follow us @Gollancz all weekend on Facebook, Twitter and Instagram to get updates, live streams and news about #GollanczFest.